New Pages Experience
Classic Page roles are updated in the new Pages experience. Instead of Page roles, users can have Facebook access or task access to help manage a Page. If you have Facebook access to a Page, you can view your access on Facebook.
To view your Page access on Facebook:
Log into Facebook, then click your profile photo in the top right.
Follow the red dot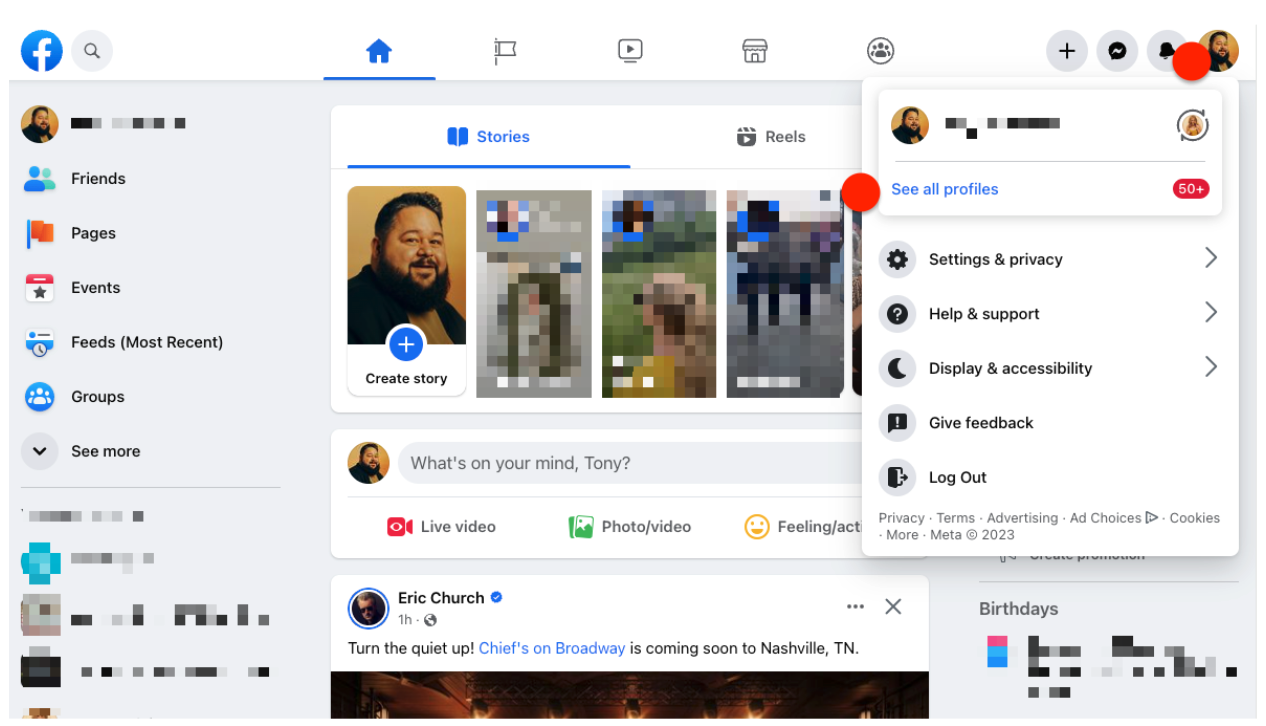 2. Click See all Profiles, then select the Page you want to switch into.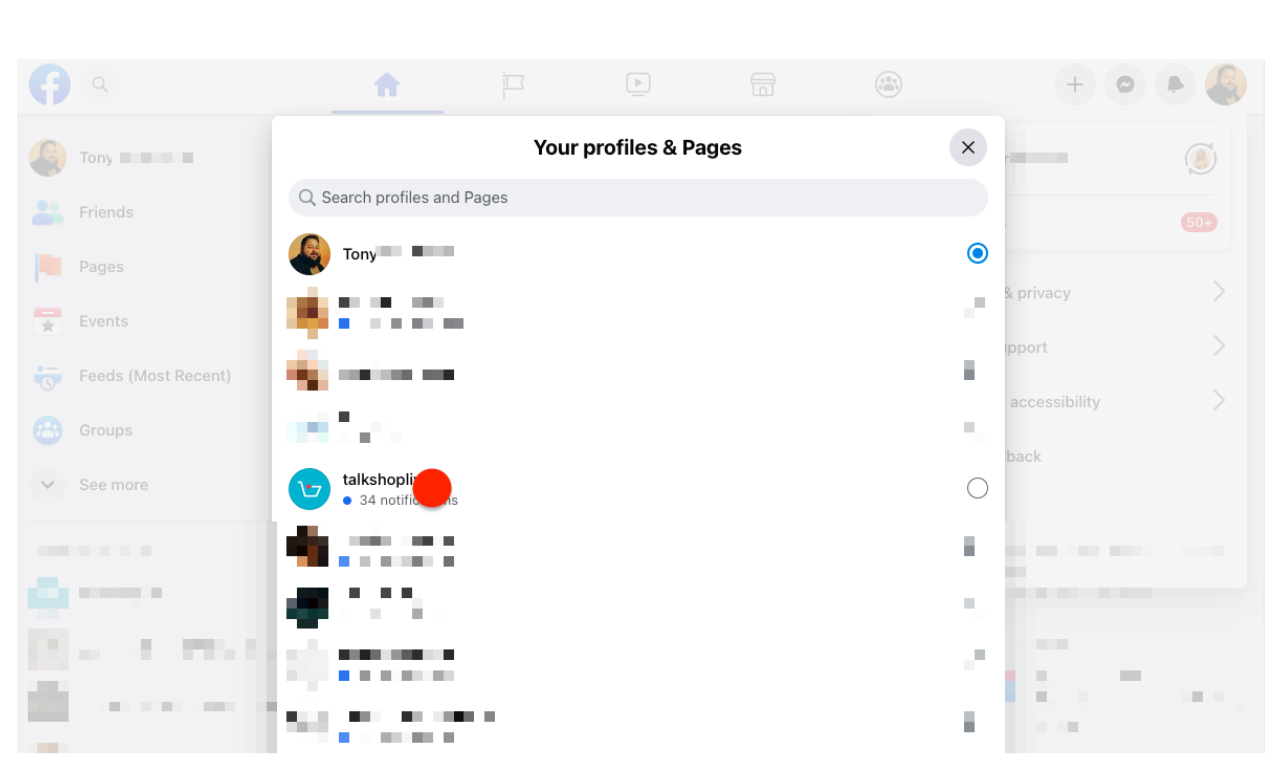 3. Click your Page name in the left menu.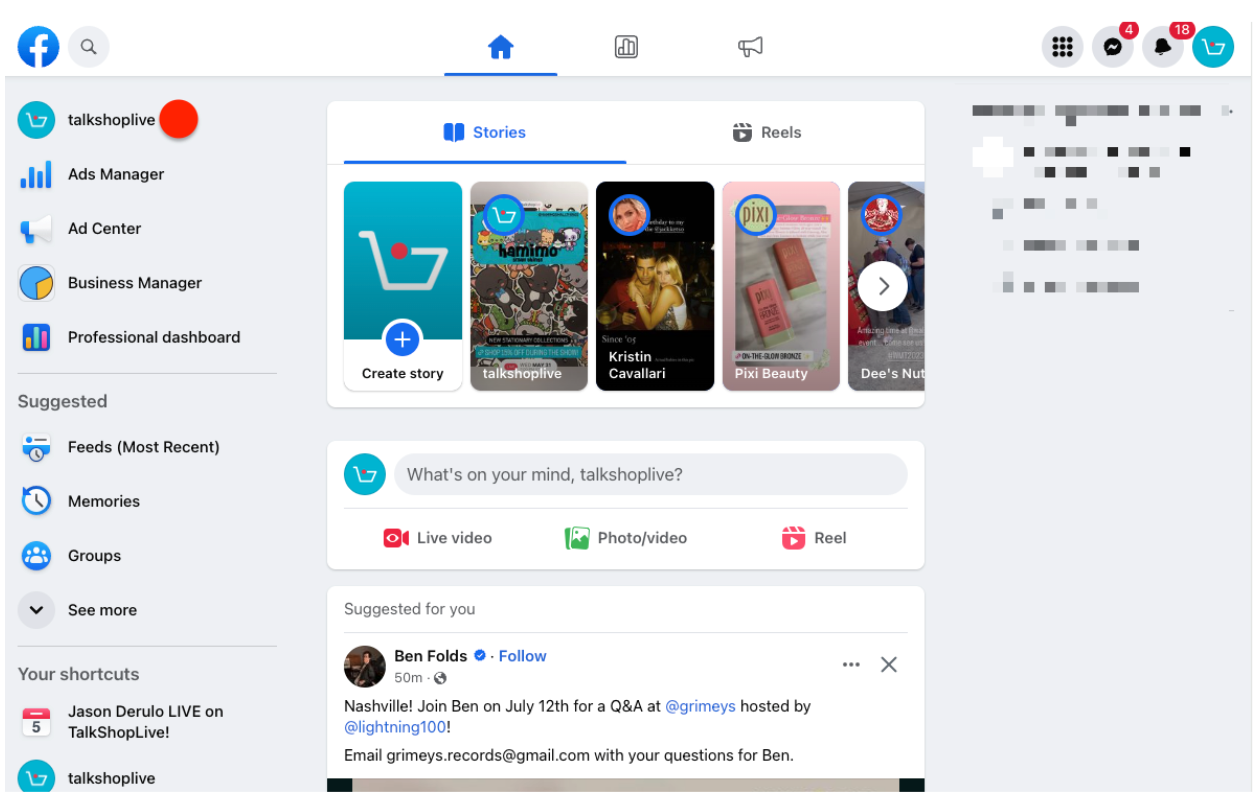 4. Click Manage below Page's cover photo, then click Page access.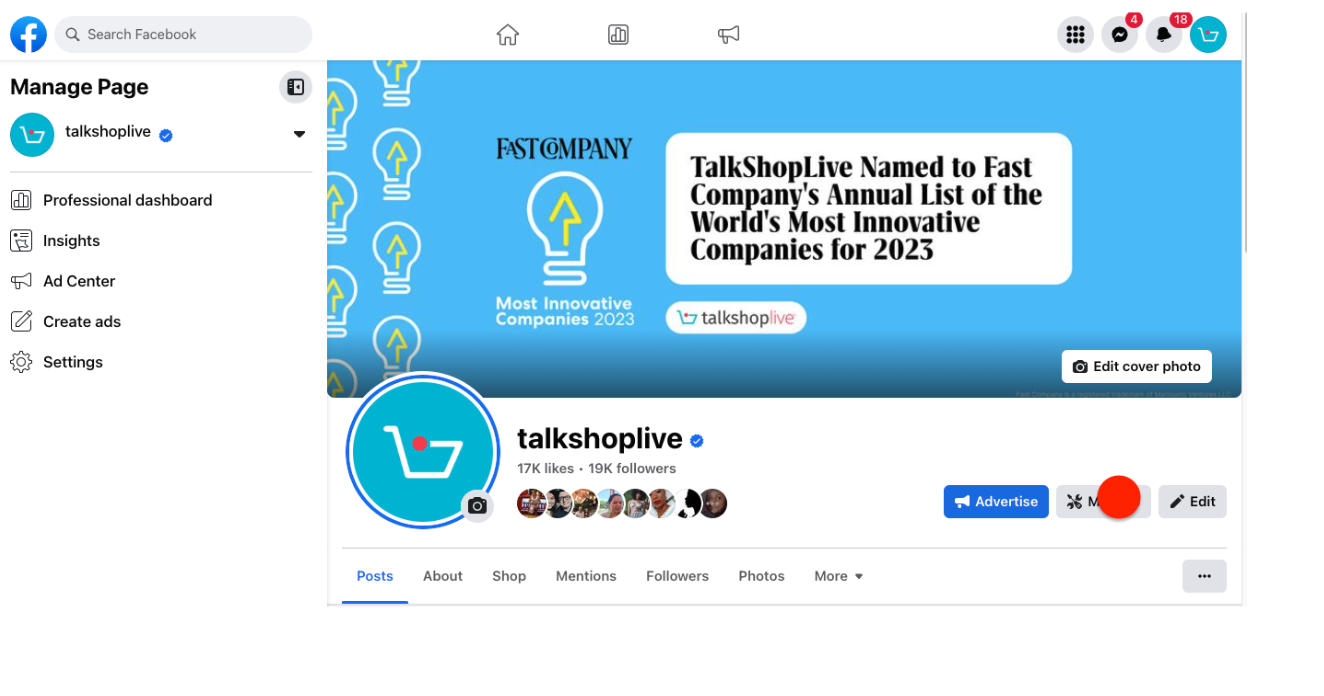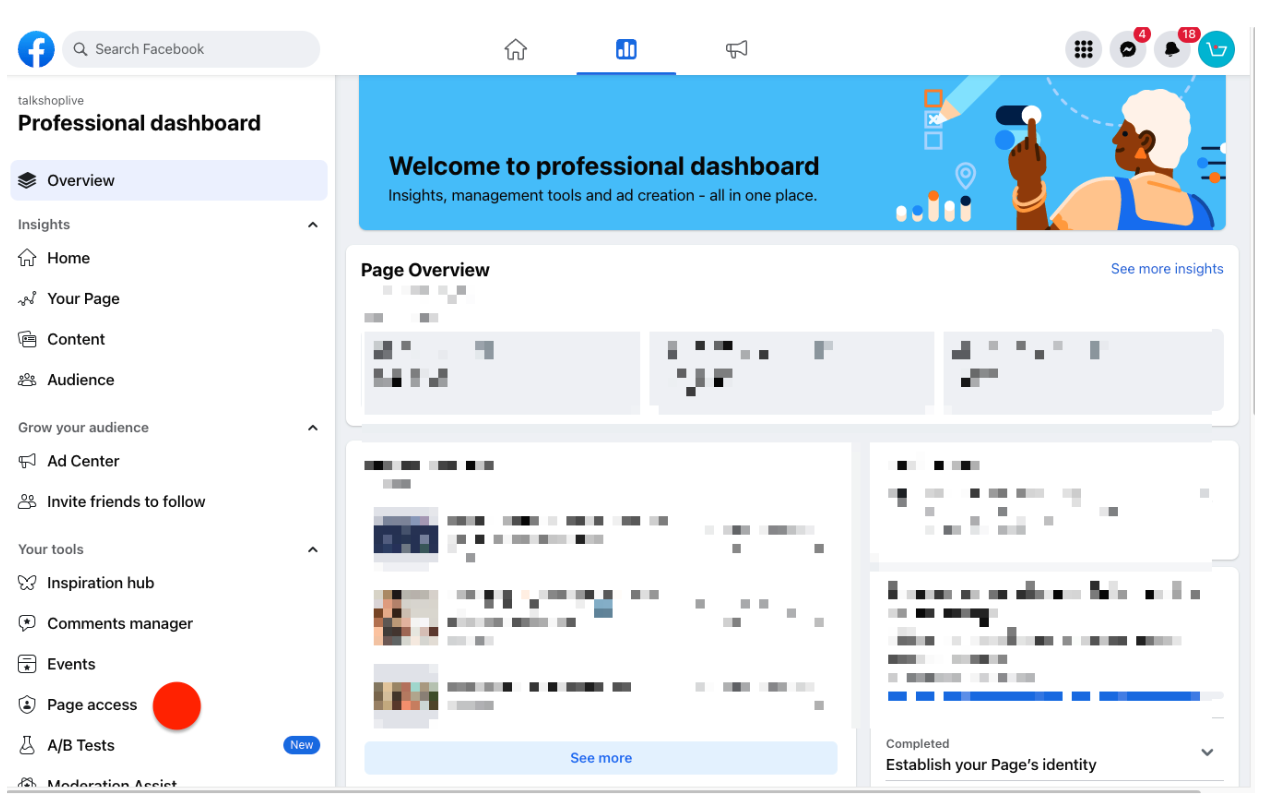 5. Click your name to view access.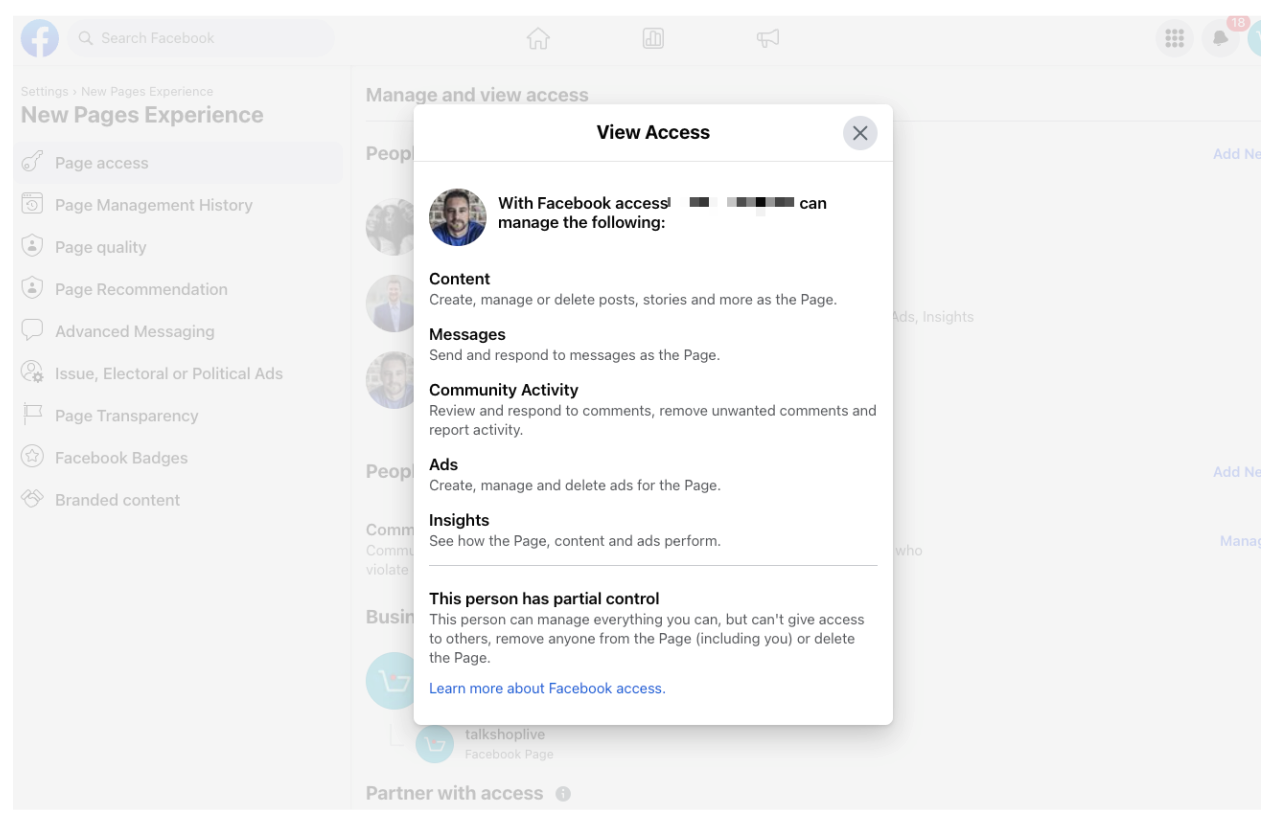 Useful Links:
About the different types of Facebook Pages

About the New Pages Experience